2022 Real Estate Predictions: What to Expect From the Market
When the COVID-19 outbreak took the world by storm in March 2020, there were many uncertainties. With all the chaos and unknowns, few could have predicted that the pandemic would ultimately spur one of the most competitive and tight housing markets in both U.S. and Canadian history. Between August 2020 and August 2021, home prices across the United States and Canada rose to record levels, with the U.S. housing market rising to a record of 19.9% and the Canadian housing market rising to a record 21.4%.
While these prices have been a home seller's dream, it has also made buying a home much more difficult over the past year and a half. So, what can home sellers and home buyers expect to move in 2022? Will the market continue to rise, stay the same, or finally see a steady decline? Read on to discover more about all the predictions for the 2022 real estate market.
Quick Overview
Year over Year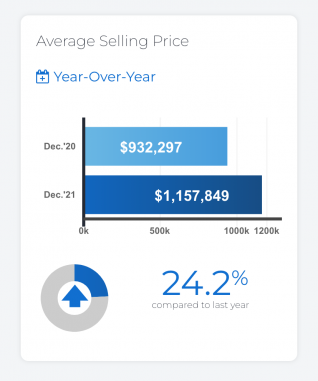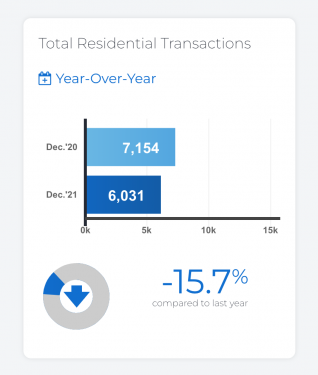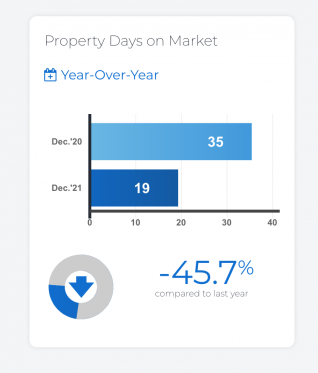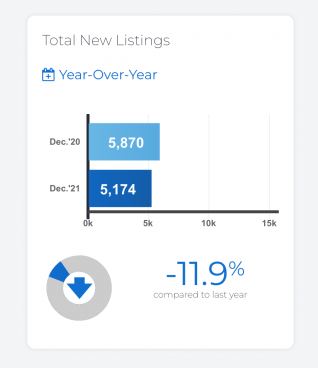 Will the 2022 Real Estate Market Run Bullish or Bearish?
When it comes to predicting markets, you will always have experts on both sides of the discussion. So while some experts are predicting a bullish outlook for the 2022 real estate market where home prices continue to rise, others are predicting a bearish outlook where home prices will start to trend down.
A healthy balanced market is ideal, however, with the increasing supply/demand issue, historically low interest rates and government induced developer building restrictions, a downturn in the market seems like a very obscure dream.
Will Home Prices Rise, Fall, or Stay Steady in 2022?
While there are many predictions regarding the 2022 real estate market, the general consensus is that the market will cool off in both the United States and Canada, but not by much. RBC predicts that Ontario home prices will increase 3% in 2022. RBC also forecasts that home sales in Ontario will decrease by 20% in 2022.
Doug Porter, chief economist and managing director at BMO Financial Group, says financial markets are bracing for as many as five 25-basis point increases in the Bank of Canada's lending rate next year, which would take it to 1.5 per cent from 0.25 per cent today.
"Based on events, I suspect that [markets are] somewhat overestimating how much the Bank of Canada will do," Porter says. "But I think it's reasonable to expect three rate hikes taking the overnight rate to one per cent."
Each one of those hikes should result in a similar increase in most lenders' variable mortgage rates. Could the prospect of higher borrowing costs trigger another feeding frenzy among buyers desperate to get in before mortgage rates rise?
.
Ultimately, it looks like the 2022 real estate market will still strongly favor home sellers rather than home buyers. The supply of homes for sale is near record lows, and the gap between supply and demand is only widening. However, with the right real estate agent, finding a new home in 2022 is still certainly possible. Ensuring that you have the right realtor representing you is of outmost importance, a realtor that has the experience and the track record for getting tough deals done, especially in such a competitive market when supply is extremely limited.
What's Going on
Closer to Home?
If you're wondering how real estate activity over the last year has impacted your home's value, click below to get started with your free evaluation.
Click Here